Search Engine Optimization  Services
Get organic web traffic and quality leads, new customers, and calls to your business with a customized SEO that works!
OnewebX is a Westchester County-based innovative Top SEO Agency that delivers exceptional search engine optimization services to businesses in Westchester and the tri-state area. For years, we have been pouring 100% of our time, energy, and resources into delivering the best SEO services in the New York area and across the country. We focus on delivering cutting-edge SEO solutions that will keep you above your market competition.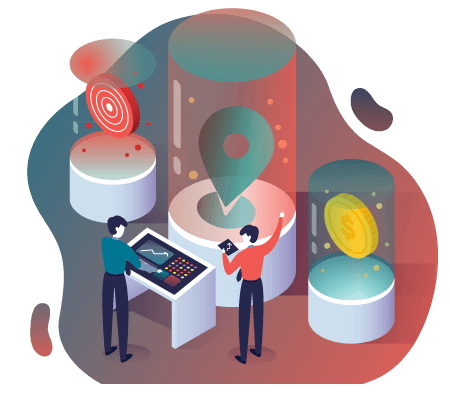 With our SEO expertise, your campaign will be geared towards one key metric which is a return on investment (ROI). Generating more traffic for your website is one thing, attracting leads, inquiries, and driving conversions is a different thing altogether. Each digital marketing decision that we make is about delivering substantial gains for your business. If we do not believe that we can deliver real results, we won't work with you. It really is that simple.
Just like the Google search ranking algorithm is always evolving, so is the way that we deliver our services. We are constantly refining our techniques, implementing testing, and ensuring that we stay on the cutting edge of organic searches. As a dedicated team of Westchester County SEO experts, it is our job to understand how changes to Google search will impact our clients.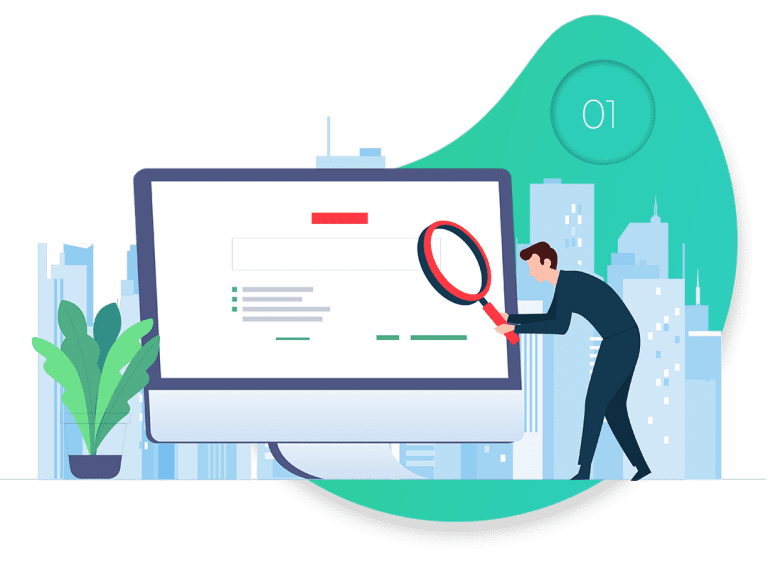 Who Can Benefit from SEO Services?
SEO services are suitable for any business that is looking to increase their organic exposure through search engines such as Google, Bing, Yahoo, and Duckduckgo. If you have a product or service to offer, SEO is an effective and most organic way to reach your target market and potential customers. While it is fair to say that almost any business can benefit from search engine optimization, there are a number of industries that are very good candidates for SEO. Some industries can see greater growth with SEO than others.
Our team of SEO professionals will work with your business to identify how your target demographic is using organic search for specific markets and locations. Once we understand how your target market thinks and behaves, we can then optimize the on-site and off-site elements that matter most for organic visibility. There are hundreds of small factors that influence how your website ranks. The overarching goal is to make changes that will enhance the on-site experience, while ensuring that search engines can discover your web content. In essence, SEO strategy is about helping search engines crawl web content better to present the best possible results for users.
We use proven-SEO techniques to drive highly-motivated leads straight to your business.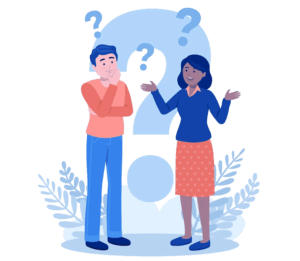 Search Engine Optimization FAQs
If you have a burning question, here are the 20 SEO Frequently Asked Questions that we answered most often. If you don't see your questions and answers below, please Contact Us.
What is SEO or Search Engine Optimization?
SEO is an acronym for Search Engine Optimization. It's the process of improving your website for online visibility so that when people search for products or services related to your business in Google, Bing, Yahoo, Duckduckgo, and other search engines, you appear on top pages. The better visibility your pages have in search engine result pages (SERPs), the more likely you get attention and attract more customers or prospective buyers to your business.
In the earlier days, SEO was just about optimizing your website with keywords, indexing, and some authority links here and there. With the changing online landscape over the years, smart updates and algorithms, SEO has become more strategic and complex. There are many factors that influence SEO based on its overall importance in a given industry or competitive market.
Two main categories are on-page and off-page SEO factors. Some basic factors to be considered for On-page SEO are the quality of your content and keyword research are key factors for optimization, crawlability, user experience,  site architecture, sitemaps, URL structure, and conversion rate. Also, add page speed and overall site performance as key on-page factors.
Off-page or off-site SEO refers to strategies used to draw traffic to your website via outbound activities, not necessarily related to your page contents. These outside activities improve the chances of being found. For example, off-page SEO involves citation listings, authority backlinks (with anchor texts), guest postings, social media shares, press releases, and more.
SEO has evolved dramatically in recent years. We're keeping up with implementing current best SEO practices for clients. As Google search algorithms evolve, some popular methods are completely obsolete. We keep up to date with the latest changes, run experiments, and test new things to determine what is the most effective way to rank a website in the current year and beyond.
Why is SEO Important for Web Marketing?
SEO is a very powerful inbound marketing strategy and the most effective way to improve your business visibility to grow at scale. Also, SEO is a very sustainable digital marketing option. We believe that sustainability is the key to delivering business growth.
Unlike traditional advertising, pay-per-click, and other digital marketing models like social media which involve displaying posts for passive users or advertising to customers even when they're not interested in your products or services, SEO is an inbound marketing strategy that makes it easy for customers to find you when they need your services or products. 
Getting top online visibility through SEO is very organic, and more authentic, and makes your business an authority - in a given market or industry. Unlike paid search ads, you can't pay search engines to get higher organic search rankings, you will need SEO help. Search Engine Optimization (SEO) is customer-centric, you're not cold calling, sending spam emails, or interrupting with annoying pop-up ads, or random posts; you're appearing in front of potential customers organically in the search engine result pages in a major search engine like Google.
SEO is more convenient and less intrusive for consumers. Instead of bombarding an unwilling audience with irrelevant information online, you're providing a valuable resource that is addressing their specific search queries. With effective SEO strategies, we'll find out what potential customers in your market or industry are searching for at given periods and put your business in front of them at exactly the right time to deliver the best SEO results.
SEO is the foundational part of all digital marketing efforts. Web searchers and customers conduct trillions of searches every year, mostly with commercial intent to find products and services to order. This makes search engines the primary source of digital traffic for most businesses compared to other marketing channels. Better visibility and higher ranking in SERPs than your competitors can have a great impact on your bottom line and keep users on your website than your competitors.
In fact, SEO can be fundamental to your holistic marketing ecosystem. The user metrics generated by your SEO campaigns are so powerful - it gives you data on what people are really looking for online and can be used to implement campaigns and better content across other digital channels including social media properties and more.
Do I Need SEO Services for My Business?
It depends. The answer could be Yes, No, or Maybe. You may be a good candidate for an SEO campaign or there may be a better way to spend your web marketing budget. The best interests of your business come first. We can't suggest you start any SEO campaign without some due diligence or analyzing your specific needs first.
There is a range of reasons why SEO might not be the right fit for a particular business. So we'd ask you to check out the following before you reach out to us.
The most common reasons that you don't need SEO are:
(1). If you're the only game in town. For instance, if you search for your products, services, or related keywords in a given area or market, and you turn out to be the only business on top of Google's 1st page with no competitors, or you don't see business listings or directories such as Yelp, Bark, Paro, YP, Thumbtack sponsoring or recommending your competitors on the Google's 1st pages, then you don't need SEO.
(2). Your industry is not the right fit for SEO if your product or service does not have search volume or demand. Our services will not add value in such cases. That is, if users are not looking for your products or services on Google, then it doesn't matter if we can put you on the first page it is not going to generate business for you. Besides, some industries are better off putting their online marketing budget into Social Media Advertising, LinkedIn, Twitter, Google Ads, or other digital channels to get customers or combine with SEO.
(3). If you don't have the budget or are not in a position to commit to any ongoing work, don't do SEO halfway and stop. Whether you're talking about your content strategy, onsite user experience, keeping up with algorithm updates, or delivering results in a predetermined time frame is crucial. The cost of SEO services done right is considered an investment and it will pay for itself. We believe in the efficacy and reliability of our digital marketing services, but we also understand there should be an investment involved. So don't do it if you can't seriously invest in it, otherwise, you would waste your budget before getting tangible results.
Do I have to Fire My or Replace Website Designer for SEO Expert?
No need to let your web designer or website manager go. We have experience collaborating and working in harmony with various web professionals (your in-house or contractors) without conflict. We'll work with whomever you have now if SEO is not his or her forte.
There are a lot of web professionals who would not venture into SEO tasks either because of the complexity of unpredictable algorithms and updates, which could be daunting to keep up with. You really have to like SEO and the work involved in it to make a career out of it. Most web professionals will understand you need to hire a dedicated SEO if you have no one to do it in-house.
There is no need don't kick your IT or web guy to the curb. She/he can work harmoniously together with SEO experts.
What Make A Website Good For SEO?
There isn't a one-size-fits-all for a website fitness for SEO (or on-page SEO). It depends on a number of factors which could range from frontend to backend and what kind of website you have, your target and goals.
In general, best practices are the key. Even Google says you should focus on the quality of your website performance and its content optimized to fit specific queries or target keywords. Most importantly, you should pay attention to user-intent and potential customers' behavior through periodic keyword research and make sure the website satisfies users and has a clear goal to make it easy to use for everyone. The design and structure should be on-brand and well-thought-out.
Other things to consider:
*Solid technical prowess helps. Your website should be error-free, crawlable, and can load fast.
*Website is trustworthy, secure, and safe.
*Website is mobile-friendly (designed for mobile-first).
*Website has a good design, navigation, and a stellar user experience.
*Website has great relatable content that serves users' needs.
*Website communicates directly to search engines using schema & structured data implementation.
These are the fundamentals you should focus on while developing or improving your website because Google prioritizes great user experience (UX). Setting a website for SEO is not about gaming search engines and not stuffing your website with keywords.
A holistic approach to your website SEO  will help you get the best results. Optimizing every part of your website with the aforementioned factors will enhance your website and SEO strategy.
Is SEO A One-time Activity?
​Getting your website set up to rank in Google is the first step toward search engine visibility. Our SEO services will put all the pieces in place for you to achieve long-term success. SEO and its sustainability are not a one-time activity. 
We can set up SEO as a one-time for you and choose not to sign up for ongoing management. However, this is absolutely not what we would recommend for any business that wants to thrive online. We don't believe in a set-forget strategy if you are in a serious business and want to grow in a competing industry or market. But the choice is yours. 
Even if you quickly get
​ to the​
 top of the SERPs (search engine result pages), you need to keep up SEO efforts to stay on the top
​ pages​
because the competitors you see and don't see are trying to get on top as well. In general Google and other search engines will not reward dormant SEO strategies that don't keep up with necessary updates and trends. Your web ranking will quickly or drop over time
​as​
​
 it takes to get you there. 
To get you onboard as a client, we specifically indicate SEO is not a 3 - 6 months project or set-n-forget. It requires constant nurturing, monitoring, and updates to keep up. Search engine algorithms, competitor activities, and changing user behaviors all mean that SEO requires constant work, care, and attention to achieve outstanding results. Working with an SEO provider means that you will have someone in your corner to fix things when Google makes an algorithm change
​s​
or when your rankings are on a downward spiral. We will be there through the process and ensure that your website continues to stay in the top ranks while your competitors do "Google dances" on back pages and stay there.
How Often Do Search Rankings Change?
Your search rankings could fluctuate every single day depending on various factors. Google rankings fluctuate by the minute, and there are 200+ factors that will influence how a website will rank in Google. But you don't need to implement all those factors to do well, but implement more than your competitors. Do not get caught up with daily rankings – worry about long-term traffic growth. Vanity metrics and temporary ranking positions are great confidence boosters – but it's essential to look at the long-term results.
Some of the most common reasons why your SEO rankings are fluctuating each day include:
•*Google has made a slight tweak to its algorithm.
• *The weight of ranking factors is slowly shifting.
• *New competitors are conducting effective SEO strategies.
• *Your SEO momentum has changed – links or content may have stopped.
• *No reason at all – it's just a temporary movement that will have no long-term implications.
The most important thing to remember about SEO is that it is entirely dynamic. Nothing is ever where you left it, and you need to become accustomed to the idea of constant ranking changes.
Should I Invest in PPC Ads or SEO or Both?
SEO and PPC are complementary marketing strategies that you can use in a holistic digital marketing campaign. So you don't have to choose between SEO and PPC. 
Paying for advertising (PPC) is expensive to be a permanent solution. Paid ads are only recommended for a short period of time or depending on how competitive the market is or if you're too impatient for SEO to grow and stable.
Over 80% of Google's revenue is derived from web advertising. Those ads that appear in the middle of articles and are scattered throughout organic search results, that's all Google Advertising. And Google Advertising and other paid ads are getting more expensive by the day. In order to reduce paid advertising and create a lasting and sustainable revenue stream for your business, you need SEO for stable results, even if you use paid advertising for sometime.
To get seen by potential customers searching without paying for ads for a long time, your website and its content need to be optimized so that Google can read it and visitors can enjoy it. SEO is an organic and delicate balancing act; your website needs to appeal to Google without sacrificing the user experience. Google doesn't want to show just any website to its searchers, it wants to show websites that are valuable for users' experience.
Search Engine Optimization is about understanding how to curate useful information, produce and optimize content in a way that search engines can understand, and users can enjoy and get value from.
SEO can last as long as you stay in business but it has to be ongoing for lasting results. You can't set up and forget, it has to be managed and be adaptive. Unlike PPC (pay-per-click) and other paid advertising mediums, organic search marketing (aka SEO) provides long-term value for your business digital assets. Long after PPC marketing campaigns have finished, Search Engine Optimization is working behind the scenes to deliver high-quality leads to your business organically - if it's being managed.
 Unlike paid digital marketing strategy, your business can continue to repurpose content and digital assets for years to come.
OnewebX is committed to delivering the best SEO service for your business. We'll build a framework that drives your immediate business objectives and gives you the space to grow and evolve down the line as your website traffic grows and your business expands.
How Long Until I See Results from SEO?
The answer is it depends. Several key factors will influence the timeframe that it takes to see results from SEO services.
Firstly, how much SEO work has been done on the website in the past? Are we picking up from another proficient or bad SEO agency or are we cleaning up the mess and destruction of a cookie-cutter service or blackhat SEO provider?
The amount of content you have, your backlinks profile, and your website domain's age among other key factors, will have a key impact on the amount of time it takes to rank on Google.
Generally speaking, the amount of time to see good, stable results from SEO can range from 3 to 6 months. If the campaign is on the right track, you should see a positive uptick in your website traffic, leads, and new sales within this period.
Yes, but it takes time and a little patience. SEO is not a quick-fix task. Unlike pay-per-click (PPC) marketing activities like Google ads or Facebook Marketing ads, there is no overnight solution to reach #1 in the SEO rankings. It takes time, patience, and a lot of know-how to make it works.
SEO marketing is a long-term solution for companies that are serious about their long-term business growth and sustainability. SEO is an investment that can set your website up for long-term growth and sustainable leads when done correctly.
Our SEO services are suited to businesses that are looking for a long-term solution and have a budget for it. If you want to receive inquiries, leads, and sales in months and years to come, SEO is the right solution for your business.
Any Faster Way to Rank Organically on Google?
Conservatively, we would say 6 months. SEO is a long-term strategy. If you are looking to generate XYZ number of leads in the next 30 - 60 days from search engine optimization, you're barking up the wrong tree. Effective SEO requires a long-term vision to understand how the content you build and the links you acquire with the best practices can garner long-term traffic.
The truth is, ranking for low-competitive keywords does not take long. On the other hand, if you are looking to rank for a range of long-tail keywords with little or no search volume, then you can theoretically achieve this in a matter of weeks. However, there is a very good reason that these search terms have no search volume because they do not generate meaningful traffic.
There are no shortcuts to SEO success. Sure, some shady SEO providers will offer short-term, quick-win SEO strategies that may catapult you to the top of Google for a very short amount of time. However, these results will be short-lived and get you into trouble. And it can take a reputable SEO company months to help you recover from the mess caused by tricking or gaming search engines.
Our SEO services are designed to generate long-term organic traffic for your business growth scale.  If you want overnight results, then SEO strategy is not for you.
Why Should I Pick OnewebX Over XYZ & Co?
​+We work with a small number of clients to ensure that we give undivided attention to our clients and maintain quality SEO services without ever compromising on quality.
+We will never work with two businesses in the same industry and the same targeted area at the same time; so you won't have to worry about us working with your competitors to rank against you.
+We are a specialized SEO company. We spend 100% of our time, effort, and resources on SEO, which means that you'll always be up-to-date with the latest search engine marketing developments.
+We do not take on clients that we do not believe we can help. If we do not think that you are going to be the right fit for our services, we will tell you upfront.
+We are United States-based and have in-house web developers to solve many of the technical SEO pitfalls immediately that other SEO companies are not equipped to handle or would rather outsource overseas.
+We deeply care about our client's success. One client will not change our business, but working with the right SEO agency can change yours. We understand the trust that you are placing in us, and that is a huge honor that we do not take it lightly.
Do You Transcend Industries or Niche-specific SEO?
We offer SEO services transcending various niches and industry sectors, on one simple condition, we can help grow your business.
If we can help your business grow we'll work with you. If we believe that your business is not the right fit for us or we don't have the time, we'll give you tips on what we believe will work for your business.
SEO is effective for almost every industry. If your goal is to generate leads, increase sales and grow your online exposure, search engine optimization is worth your consideration. Our digital marketing and SEO strategy varies according to the services, products, target audience, market, and goals of the business.
We don't use cookie-cutter techniques that are common among niche-specific agencies. That is, we don't take multiple clients from the same industries, in the same target markets and rank them against one another.
Another method used by industry-specific agencies (usually complacent and thrives with no innovations) is the use same similar content and web templates for multiple businesses in the same sector. This kind of run-off-the-mill approach by such agencies is detrimental to your SEO campaigns and will not let your business stand out from your niche or industry competition. That is why you need an innovative SEO agency like to customize your SEO strategies, disrupt the competition and keep you ahead of the pack!
If there is search volume for the products or services that you offer, then we can help you grow with SEO. We'll do a full analysis of your website, content, and current position in order to understand what is holding you back and what is required to get you the results that you desire.
Why Are My Competitors Ranking Above Me On Google?
There is a good chance that most of the pages that you see on the first page of Google for your relevant search terms are there because they are working with SEO experts who know what they're doing. The good news is, just because you start a campaign after your competitor doesn't mean that you can't outrank them.
Google is always indexing, scanning, and ranking pages to best serve users at any given time. Google doesn't give any preference to websites based on how long they have been around or their previous website ranking position. If you want to stay ahead of your competitors, you need to have a better website, and good content and do on-page and off-page updates as necessary - do things better than your competitors.
Search engine optimization is the smartest and most organic way to get web traffic. Appearing at the top of Google for the right search terms at the exact moment that your potential customers are searching for them is the most effective way to drive qualified leads and ready-to-buy to your business.
SEO is different from traditional outreach marketing, instead of reaching out to customers and persuading them to consider your product or service, SEO means that your business only appears to customers who are interested in your business.
Some Spammer Emailed Me About SEO Service, Is It Safe?
Getting sales emails from unsolicited SEO providers or web marketing services, especially from abroad, is very common and a big problem for unsuspecting businesses and website owners. These providers play numbers games with the email lists they bought, scraped online, or send automated bots to fill contact pages. They blast out mass emails and hope some recipients fall prey. Such random emails are like wide-net fishing tactics looking for sucker fish. If you fall victim to that, it will be hard to go after the culprit and get a refund for a service not delivered.
SEO spammer email pitches usually go like this:
"I was checking your website ' www.XYZinc.com ' and see you have a good design and it looks great, but it's not ranking on Google or other major search engine. We can place your website ' www.XYZinc.com ' on Google's 1st page, Yahoo, Facebook, LinkedIn, YouTube etc... I will happy to send you a quote/package/proposal.
Thanks,
John Doe"
Many business owners get unsolicited sales emails like that all the time, the same generic messages to 1000s of website owners, and hope some are not knowledgeable and will fall for such a scam! Emails like the samples above are easy to spot as scams because there are always some red flags.
For example, from this email, you could wonder okay:
* What are the exact keywords my website is not ranking for and in what market, location, or area?
* What do you mean by placing us on social media, Facebook, YouTube, or other platforms if I'm already there?
*Why are they quick to send you a quote without knowing your exact needs, doing due diligence, or doing web audits?
*In some cases, the email message is filled with typos or bad grammar.
*They use personal email accounts like @outlook, @gmail, @yahoo (not business domain email).
*They are usually faceless, with no pictures, no online profile link, and no links to their business websites or social media profiles in their signatures.
Unfortunately, many businesses fall prey to scams from such companies or bad actors, especially business owners who don't have experience using web marketing or SEO services and can easily gravitate toward such spammers.
Automated or spamming SEO emails are annoying. They're detrimental and could make SEO professions look bad - these spammers discredit and devalue the reputation of real and hardworking SEO experts who offer great services for businesses.
Protect yourself and remember the saying that "if it sounds too good to be true, it probably is." Most SEO cold or unsolicited emails are scams and hardly come from established SEO agencies in the United States. You can tell if an agency is legitimate or has an online presence by conducting a Google search of its name or the name of the so-called SEO specialist who sent you a cold email.
Avoid being exposed to such emails. Do not respond at all if they email through your website contact page, and junk or block them if they email you directly. If you respond, you might set yourself up for a trap that you would regret.
Can Getting Backlinks Helps My Website?
Yes, getting links to your websites can help boost your web ranking. But not just any links; it depends on the source and quality of those links. Backlinks strategy is one of the most important ranking factors. And only the backlinks your site has from authority or relevant websites will be considered by search engines.
You need to be wary of services that provide cheap links. Such links can be tempting, but they will end up hurting your website or give no value to your ranking at all. Buying backlinks could be seen as links spam by search engines. It's simply not the best practice, and it is against Google's best practices. Your site's ranking will be compromised and blacklisted with web penalties that could take your business resources, a long time, months even years to recover from - that is if Google accepts your application for reconsideration.
There are White-hat SEO site backlinks methods that are much more effective and acceptable for increasing website rankings. For example, finding relevant backlink opportunities through relevant local directories, blogs, influencers, industry publications, or specific news outlets can earn you link placement and mention on their websites.
But if you've already acquired some links, we can pull your backlink profiles and determine if there are bad eggs in there. Many bad backlinks are typically from spammy websites that have penalties or have been blacklisted already. Once we get a list of bad backlinks, we can disavow them to be added to your Google, Bing & Yahoo webmaster dashboards, so the search engines won't take these links into account when determining your web ranking. The remaining good links in your profile give an idea of where you stand in comparison to your competitors. In general, link-building done right is organic and boosts your brand's rankings in searches. This helps you reach more potential customers and puts you on the web traffic radar.
Our link-building strategy is purely white hat. For local businesses, many of these links can include niche directories that cater to specific industries or locations. We determine your best link-building strategies after an initial competitive analysis of your market on a case-by-case basis.
Why Should I Invest in SEO?
SEO is the most powerful inbound marketing strategy. Unlike traditional advertising models, like radio, TV, and newspapers, which involve reaching out to customers even when they're not interested in your products or services, SEO is an inbound marketing strategy that makes it easy for your audience to find you when they are looking.
Search Engine Optimization is customer-centric. You're not cold calling, sending spam emails, or interrupting with annoying pop-up ads. With SEO, you're appearing in front of potential customers organically on search engine results pages.
SEO is more convenient and less intrusive for consumers. Instead of bombarding an unwilling audience with irrelevant information, you're providing a valuable resource that addresses their specific search queries. And it's finding out what your potential customers are searching for and putting your business in front of them at exactly the right time and locations.
According to Google's webmaster guidelines, investing in SEO is highly recommended for great visibility for your website; but caution to choose wisely and do your due diligence when it comes to hiring SEO professionals (they are not created equal).
This video made by Google support explains more:
Yes, you can! DIY by the same logic, you can so long as you have a lot of time, tools, patience, and tech expertise to make it happen. Like any professional service, hiring SEO experts means working with qualified specialists who understand how to get web visibility and results for your business. We spend a lot of our time in the trenches researching and understanding how SEO works, which means that we can implement changes and improvements in a fraction of the time compared to a dabbler or persons who does not know what they are doing.
If you are willing to devote your time to learning SEO, you can certainly do it yourself or pay us to train you. Also, there are a lot of blog articles online or YouTube videos you can peruse for learning.
Our ideal SEO clients are business owners who would rather spend their time managing their businesses or doing what they do best while letting professionals take care of their SEO campaigns.
If I DIY When Should I Stop If No Results?
For Do-It -Yourself (DIY), wether you consider yourself savvy or just want to dabble it out, SEO benefits are obvious,  such as ranking higher in search engines, getting more inbound traffic and quality leads, which means more revenue. Besides, SEO is relatively inexpensive and very sustainable, with better return on investment (ROI). These factors make it the most favorable organic marketing strategy for many businesses. But its major SEO downside is that it takes time to grow and to stabilize its results.  If you invested in SEO for over 6 months with no good or desired results, you should consider it a failed strategy. It makes no sense to keep a strategy that isn't bringing value to your organization.
Realistically if all is going well, you should start to see results in about 3 months with measurable traffic increases, and you should start climbing the search engine results pages (SERPs) for your target phrases or keywords. If you don't see any measurable progress after 3 months, that's a bad sign.
By the 6th month, you should see much more progress. Even in a competitive industry, you should see yourself becoming a formidable player as your SERP position goes up. If you're still seeing minimal progress and unstable results after 6 months of work, then something is not right.
But be careful not to make impulsive decisions to stop without considering some variables that could get you undesired results, such as niche competition - very competitive fields make it difficult to get fast traction; outstanding google penalties - violations of search engine terms of service can lead to penalties which can sometimes be very hard to recover from; content quality - badly-written or spinning content and spam content can lead to questionable practices which could work against you.
SEO is known to be a long-term strategy which is capable of generating massive returns. Being impatient is not going to help. Some people who set expectations that are too high for a short period could be frustrated and abandon their efforts prematurely could be destined to fail.
The momentum would be slow at first till you gradually get to the top. There should be a progress time limit. Keep a critical, analyzing eye on the campaign, and if it's not generating positive results after a few months or within the set timeframe, be ready to cut it loose - discontinue pursuing an SEO campaign that isn't working.
If you're doing the work by yourself or in-house and failing, consider hiring experts to help you audit or take over the SEO campaign. An SEO expert or specialist can quickly help you figure out what you're doing wrong, correct the issues for better results, and put you on the right track for search engine optimization.
What are you waiting for?
We're here and ready to work with you to create a custom SEO strategy that will propel your business with high-converting leads and qualified customers.