Web Design & Development Services
Do you want to create a robust digital presence to attract prospective clients and generate revenues?
You only get one chance to make a first impression.
What you need is a user-friendly website design that is pleasing to the eyes while delivering the right message to the right audience. This accuracy is vital for your brand to be noticed in the right market spaces. OnewebX provides the perfect blend of creativity with cutting-edge development tools to create compelling, mobile-friendly websites and integrated online solutions.
Your website is the foundation of any digital marketing efforts. It's the front door to your business and has a huge impact on your bottom line. Beyond establishing the essence of who your brand is, web design is essential for building trust among your audience, especially those who don't know who you are yet.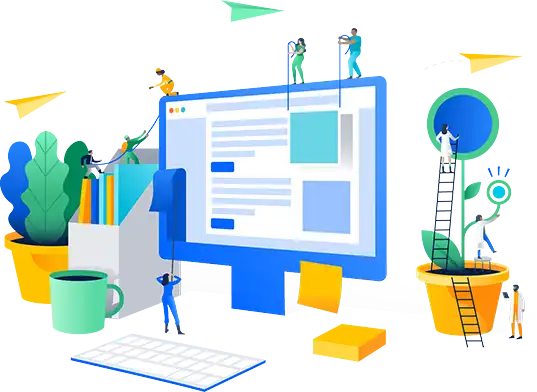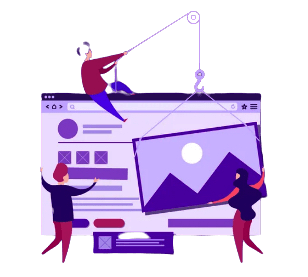 The majority of people seeking a new product or service will search the internet for information first. That means that most people see your business for the first time through your website. Our custom web design and website development services allow you to take control of that first impression and make sure it's a great one! At OnewebX, our experienced New York-based team of web designers and developers create websites that connect with your audience and potential customers.
Web development that is sustainable & easy to manage
With some of New York's most experienced web designers & developers on the team, we create stunning custom sites using WordPress. Perfect for small businesses, our web design & development is based on a content management system that is made so you can update posts or manage your site internally once it's ready to go. This way, our clients enjoy more value for money through robust and dynamic websites they can update as their businesses scale.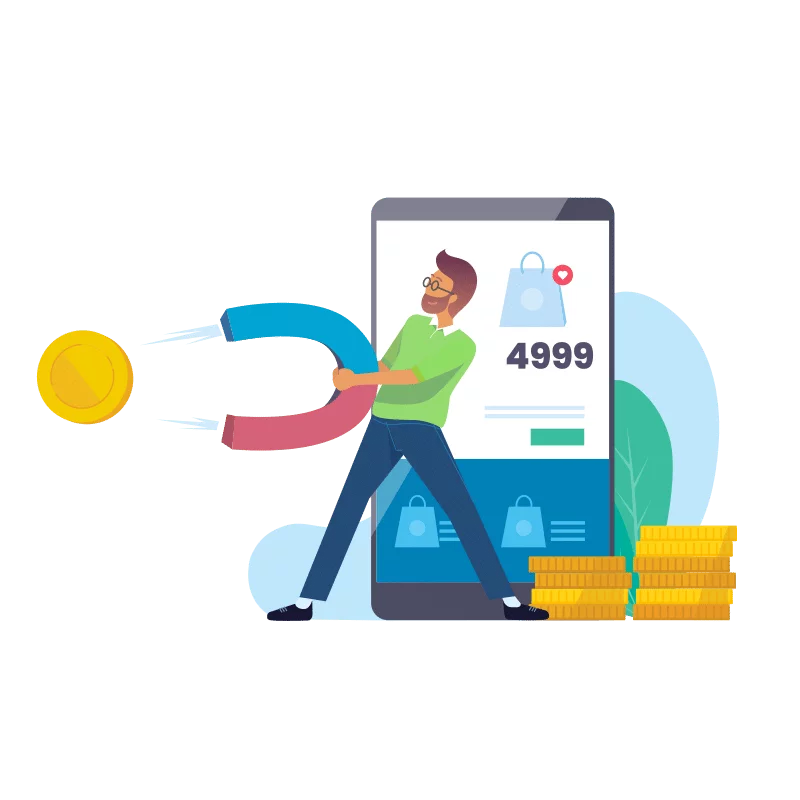 Become a customer magnet through your website
Whether it's an online store, eCommerce marketplace, or business website, grow online with end-to-end marketing methods that attract new leads and customers consistently.
In a world where online shopping has well and truly taken over, eCommerce has quickly become the holy grail of retail. Many businesses are even foregoing a brick-and-mortar storefront altogether in favor of a much cheaper, super-convenient digital option.
We've mastered the art of developing user-first websites for the eCommerce realm. With an impressive history of creating intuitive interfaces that drive sales, we transform websites into high-conversion showrooms. This is the space where consumers can research your product, learn about your brand, and discover why they should make a purchase. Don't let hidden conversion and e-commerce features on your website go to waste.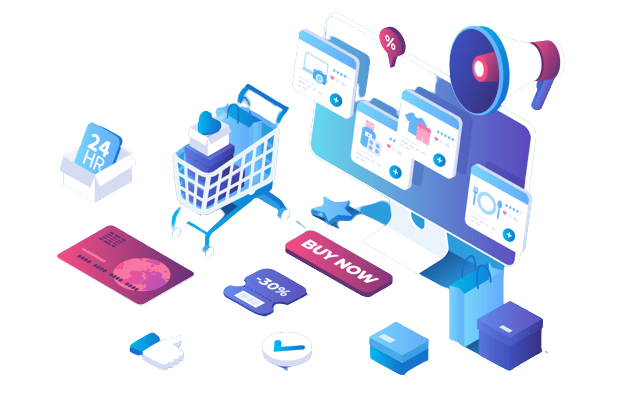 Choose an experienced website design agency in New York that can design and build a user-intuitive website that clearly displays your services or products, to provide visitors with a streamlined way to become customers.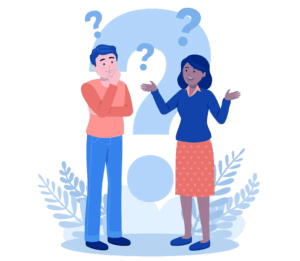 Web Design & Development FAQs + Answers
If you have a burning question, here are the Frequently Asked Questions that we answered most often. If you don't see your questions and answers below, please Contact Us.
Why Do I Need A website ?
A website is a powerful tool that any business can use to improve its visibility, branding and online presence. In addition, a website helps your business look more established above the social media noises, attract new customers and create more leads. For these reasons, every business should have a website, and it will pay for itself as your business grow.
How Long Does It Take To Build A Website ?
The amount of time it takes to build a website can vary greatly depending on a number of factors, including the size and complexity of the website, the level of customization and design work required, and the timely availability of content materials from the client. For a simple website with a few pages and basic features, it may take only 2 weeks to build. For a larger and more complex website, it may take 3 - 4 weeks to complete. In other words, web development project time depends on your specific needs, unique features or requirements for your website.
How Does Your Payment Process Work ?
We have made the payment process simpler and more affordable. At the beginning of the project, the customer will have to pay a 50% deposit. 25% will be collected after we finalize the design with the customer and before entering the programming stage of the site. The rest 25% is collected once we complete our work on the site and before launching. We accept major credit cards, bank cards or transfers, paypal, and zelle. We don't store your payment method on our server or website. We use the most secured and reputable payment systems, Stripe & Waveapps as online payment gateways. These systems monitor transactions 24/7 and have built-in superior technology and encryption that keep transactions heavily guarded from start to finish.
Will I Lose Google Ranking If I Redesign or Redevelop My Website ?
Redesigning or redeveloping your website can potentially have an impact on your Google ranking, although the exact effects will depend on a number of factors. In general, it is important to carefully plan and execute any changes to your website to minimize the potential impact on your ranking. This can include creating a comprehensive redirect plan to ensure that any old URLs are properly redirected to the new pages on your site, and carefully maintaining the quality and relevance of your content during the redesign process. It is also important to keep an eye on your website's performance after the redesign and to make any necessary adjustments to maintain or improve your ranking.
How Much Does A Website Cost ?
This is a common question and one that we wish we could answer easily. Our pricing page would help answer the question to a degree, however, it is dependent on the type of website you require, the functionality it needs, and the time required to create a look and feel that aligns with your vision and goals. We do everything we can to fit in with whatever our clients have to work with. Please contact us for a quote, you may be surprised at how affordable an amazing website could be. Simply put, our website package pricing could range from $1995 (a simple 5-page website) to $10,000+ for a complex website.
Do You Manage or Edit Websites If I Don't Want To Do That Myself ?
Yes, we do.  Even though we primarily build user-friendly websites on CMS (content management system) for business owners to manage on their own, we would be more than happy to assist very busy owners who don't have spare time for updating websites. And we offer monthly plans of different sizes that allow for a certain amount of, updates, web security, ongoing maintenance, and optimization to be made. You can just send all your text and images and other content to us and we can enter all your content. However, CMS like WordPress and Shopify are amazingly easy to use so you may be convinced to edit the website yourself.  We do understand that many business owners do not have time. So if you are too busy working in your business to work on editing or keeping up with updates, we can help.
Besides, we'll give initial training for you to get familiarized and your websites come with extensive training videos in the backend showing how to edit your site, also you may find all the answers you need there.
Do I Own My Website & Web Host ?
You sure do. You have options for various website hostings which you pay for. Once your website is live and built you definitely own the content, design, and structure of your website and you can take the whole website anywhere you like. Also, you can hire whomever you want to maintain your website henceforth.
Can You My New Website Show On Top Pages On Google, Bing & other Search Engines ?
Yes, we can. Our websites are designed and built from the ground up with SEO in mind to ensure you rank well on Google and all major search engines. We have a lot of success getting out clients to the #1 or #2 position for their desired search terms or keywords, which drives a lot of traffic and income-generating business to them.
However, to maintain permanent top visibility on Google and more, an ongoing Local SEO or Advanced SEO strategy or both is recommended and often required in competitive markets or locations.
Do I Need A Website or Mobile App ?
It depends on your business target. Most businesses don't need mobile apps to operate; except if you sell products directly to customers or offer some sort of browser-based user platform, you would not need an app. A well-coded mobile-friendly website can perform seamlessly as a mobile app on mobile phones or tablets. That is, most business mobile app needs can be resolved with a responsive website, especially for small businesses. And by owning a website you get broader exposure and links to all web major web platforms, by default, and the audience on both phones and computers. Apps, on the other hand, can be accessed through app stores and you might need aggressive marketing campaigns to get a significant amount of downloads. You could surely benefit from an app if you run a tech company or offer downloadable or browser-based software. Customers often look for such business platforms to offer mobile apps, so creating one can be key to effective customer retention and acquisition. Some businesses may want to go for a mobile app first because it is a cool and trending way to connect with consumers, but this could be a huge mistake. Unless you have a mobile-based start-up, developing a website first is the best way to go rather than spending a significant budget on making a mobile app first. It all boils down to your main business requirements and goals.
Who Writes The Content For My Website ?
Usually, the answer is you, the website owner. You are the expert in your business and know your business better than anybody, and original content, texts, or images should come from you. If you do not feel confident writing compelling content or sales copy to use on your website or you don't have content materials, we can help after we fully understand your goals and if necessary we can recommend a professional copywriter who can help write original content for your website. This will incur an additional cost.
What are you waiting for?
We're here and ready to work with you to create a custom website that will propel your business with high-converting leads and qualified customers.