Promote your brand & grow your business by engaging your audience with email marketing & SMS using the best and most ethical methods.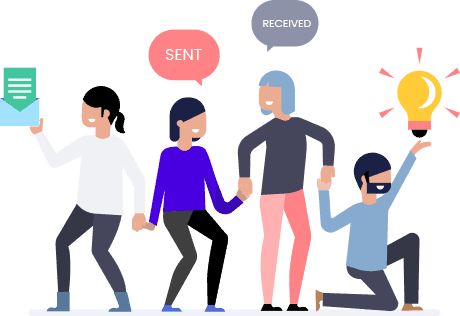 "The Money is in the List"
Whether you're just starting out or you're already well-established, we can set up easy‑to‑use managed email tools you need to grow your business.
So ensure your emails hit the inbox with top-notch deliverability. You can send huge amounts of emails or you start slowly to expand, choose a reliable email marketing partner with who you can grow your business.
When done effectively, email marketing involves a process of sending highly targeted and personalized messages to contacts who have expressed a genuine interest in your business or services.
Solve Your Email Deliverability Problems.
Setup SMTP to reliably send your website emails.
 SMTP stands for Simple Mail Transfer Protocol.  It is a part of the application layers which work on the concept of "store and forwards." It works with your existing email hosting or Mail Transfer Agent (personal or business email account) to send your communication to the desired computer or recipient. 
Never Lose Website Contact Emails To Spam Box Again
Connect directly with contacts using targeted SMS for your urgent marketing messages​.
With us, you don't just send emails. We offer a powerful sending infrastructure paired with VIP customized support. You'll benefit from a dedicated Email Marketing Specialist to help you shape and maximize the success of your campaign strategy, every step of the way. Whether you are sending marketing, transactional, promotion, product emails or SMS, you've found the right solution.