Enhance your business visibility online with relevant top business web listings specific to your target market.
Your Local SEO foundation begins with formidable listings. Our technology gets the job done every time. We're constantly managing business listings to make sure business brands keep up with the latest algorithms and platform updates.
We want business listings to not only exist but also be accurate and fully optimized.
No business listing strategy is complete without the top data aggregators. Thanks to this, your business listings will be distributed to selected search and authority directories to propel your brand visibility to top local pack.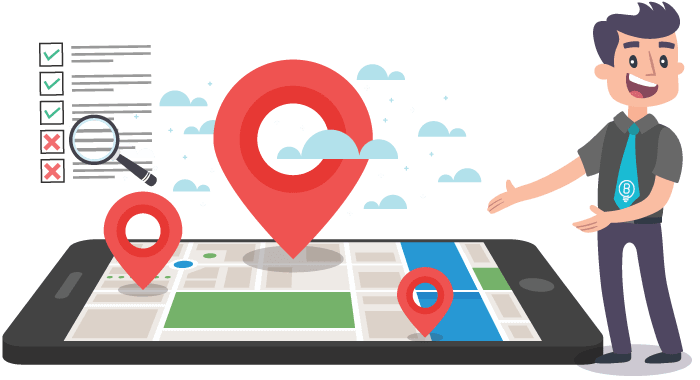 Ramp up your "Search Engine Optimization" initiatives specific to Your Local Market.
Any business that has a physical location or serves a geographic area can benefit from Local SEO which helps you appear on the first page, top local 3-pack, and map ranking positions. Local SEO done right will help your business stand out from competitors and grow fast!
Local SEO is a starting point for a more Advanced SEO which is a sustainable strategy that will help your business maintain consistent visibility on Search Engine Result Pages (SERPs) on Google, Bing, and other major search engines.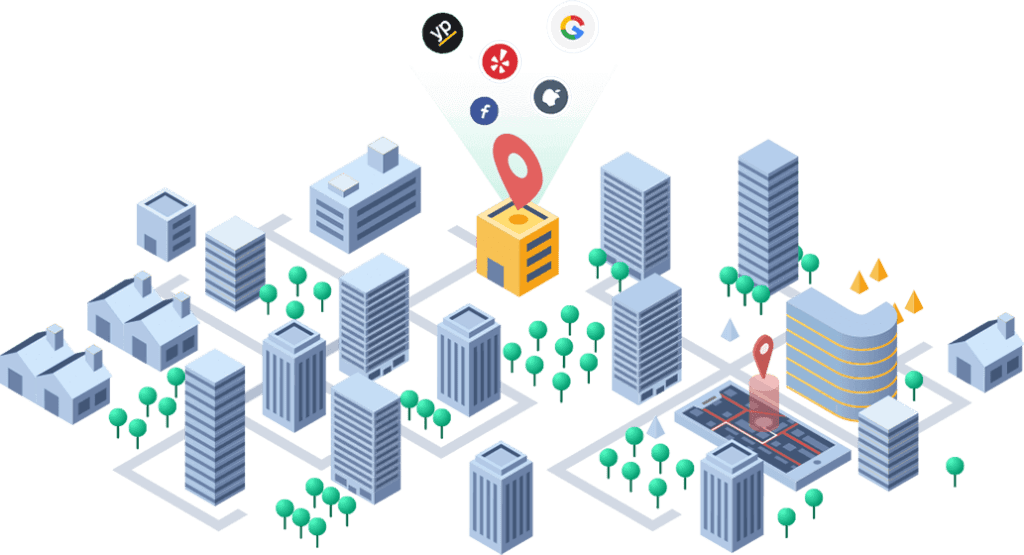 In a competitive local market, it can be difficult for your business to stand out. Local SEO best practices help you dominate local search engine listings, improve organic traffic to your website from nearby customers and gain more attention from the consumer segment that matters most.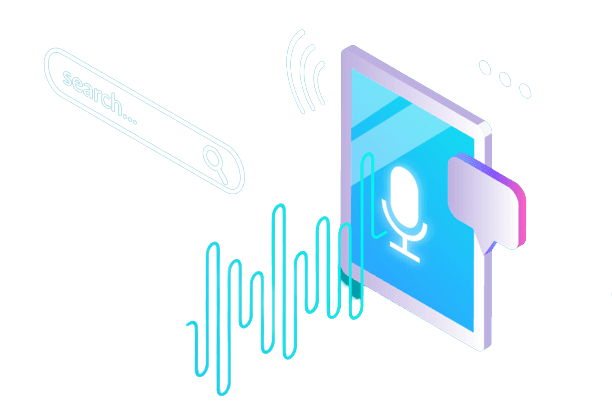 We take local businesses to the future of local SEO: Voice Search. Through our Data Amplifier Network, we make sure businesses are voice search-ready by distributing their information to data sources that submit to Siri, Alexa, Cortana,  Google Assistant, and more.
Local Visibility As It Gets
Imagine how frustrating searching for your business or services in a given local market showing up on various business listings or directories with inconsistent phone numbers or business addresses. Or worse, not showing up at all with the yelps, angies, and thumbtacks of the world burying local businesses including yours, in your hometown ? Or worst, seeing your local competitors dominating the top pages of Google, Bing, Yahoo and DuckDuckgo while your business is nowhere to be found ?
Our top-notch Local SEO service can help your business get top visibilities you deserve. Be found clearly at all time and at the right place when customers are searching for your products or services – they find your website first instead of competitors'.
Optimizing for local search visibility creates a tremendous impact on your business sales and growth, as you can easily be seen, found, and searched for on search engines. Your website gets on-page optimization, including specific content keywords tailored for the local area market. Data-driven results show that optimizing organically for SEO and Local Search results combined is the best strategy for driving website traffic – the most reliable, resilient, and high-performing with the best ROI compared to other channels.

As web marketers for local businesses, we make it our mission to optimize every information platform in a positive and useful way that helps attracts new customers for local businesses. Starting with the most commonly-used sources (e.g. Google Business Profile, Bing Places, AppleConnect, and many more), ensure that all information is completely up-to-date including the NAP (National Address & Phone), other contact details, photos, and opening hours.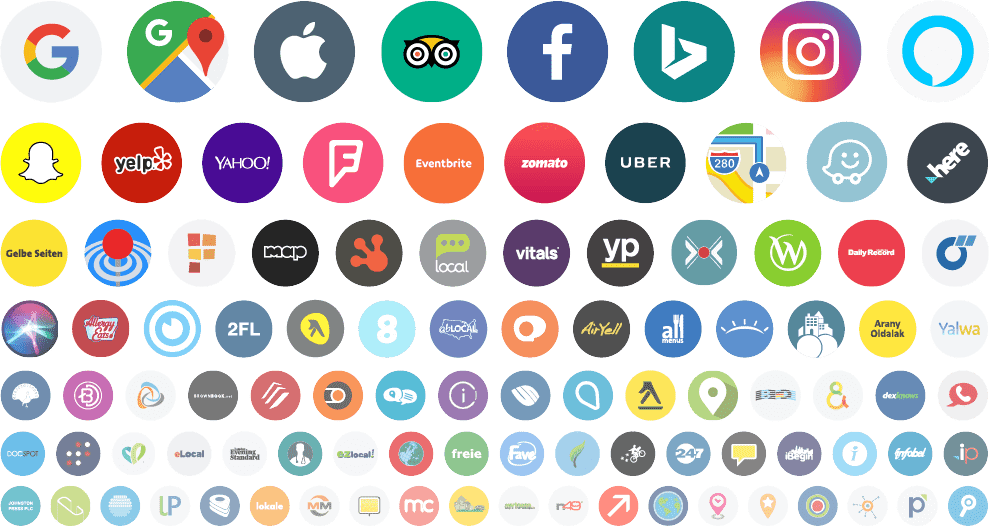 Business information sites or online directories are a common way for some customers to discover local businesses. Yet many ready-to-buy consumers experience frustrations such as visiting an outdated unsecured link, 404 error pages, closed business, or calling a non-working number due to wrong information in business listings or directories. While some listing sites and citation sources that aren't as frequently used by consumers won't need to be checked and changed as often, it's important to check that sources don't hold incorrect information that could confuse customers.
We routinely use NAP business listings reports combined with the top 3 data aggregators that distribute data to relevant online business directories to boost business rankings and explore how potential consumers are interacting with business listings in their search for a local business.
 Search statistics, findings, reports, and monitoring focus on business information sites – these include search engines such as Google, Bing, DuckDuckGo; major maps providers (Waze, AppleConnect, Google), social media location networks (Facebook, Instagram), voice assistants (Siri, Google, Amazon Alexa), and online directories (Yelp, Tripadvisor, RateMds, Better Business Bureau, YP, Foursquare, Brownbook and a slew of others). The consumers active on these platforms are representative of various ages, gender demographic, and geolocation breakdowns in the United States.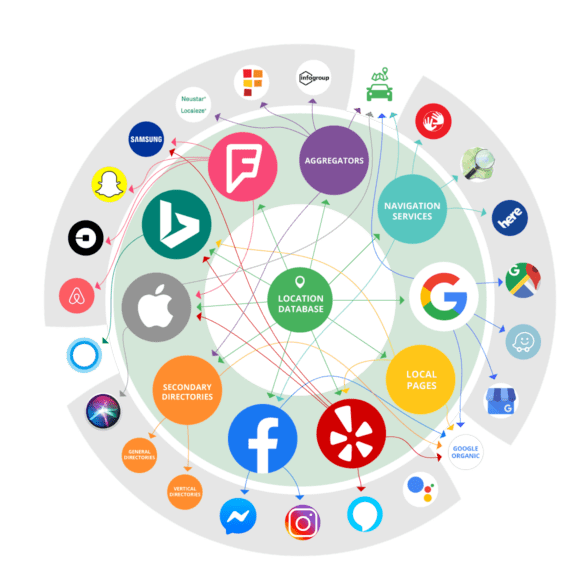 Search Engine Optimization (SEO) does not only work to maximize your business online presence but also lets you dominate the industry and local market. We utilize best practice methods, including local citation building, effective on-page/off-page SEO, and natural links building to produce sustainable and long-term results. We increase local awareness for your brand while enhancing your business reputation and web rankings.
Go beyond basic ranking reports uncovering the best opportunities to even rank higher, improve your web performance, and generate more traffic and consistent leads or new customers from local searches.
Request a Local SEO Analysis and Audit today!