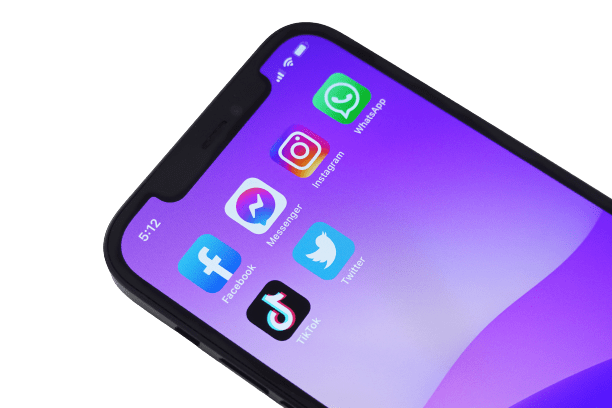 By now many businesses need no introduction to social media and the important roles the platform plays in getting sales and driving website traffic. The metamorphosis of social media from just  a photo-sharing platform to an impact making one on various aspects of society is worth mentioning. Today, social media is a powerful channel to catch the pulse of customers and increase online sales. Businesses are ready to spend millions of dollars to expand their social media presence and thus boost their web visibility to customers and sales.
The definition of sales and marketing changed a long time ago. It's no longer only cold calling or door-to-door or print or TV/radio ads marketing. In this digital age, it is getting more and more about promoting business and engaging customers on the web. Stats show that there are over 4 billion internet users across the world and global internet penetration is 47%. In the USA alone, this is 85.4%. These figures reveal the necessity for businesses to go online to engage their existing and potential customers who would be interested in their products or services.
For example, Facebook is widely used by people ages 30 and over, while Instagram appeals to teens and young adults. Men are more likely to be on Twitter, Reddit, or YouTube, but Pinterest is a good place to reach women.
Whatever social media Platforms you choose, create posts that reflect your brand identity while being useful to your audience. Some of your posts should be about your products, services, and promotions, but make sure you're also offering tips, humor, and fun images that your followers will enjoy. Engage them in conversation by asking questions or polling them for their opinions.
Stay on the Right Platform:
Understand that B2B and B2C businesses need different kinds of platforms.  What works for other businesses might not work for you. There are various types of social media and technically each is great or better at one function or the other. Publishing and blogging networks such as WordPress and Tumblr; media sharing platforms such as Instagram and Snapchat; discussion forums such as Quora and Reddit; video sharing such as TikTok and Youtube;  social networks such as Facebook and LinkedIn.
Promote Your Brand as Much as You Can:
In the field of business, it is often said: "it is not the best business that wins, it is the best-promoted business." Promote your business as much as you can on all the relevant social media channels. Be honest and do not go overboard or make fake promises or display fake statistics. Accept your business and its level as it is and take it into the customers. Let customers know that you are on social media. Add your social media share buttons to the email signatures, newsletters, and blog posts that you write.
Build a Cross-Platform Strategy:
When working on promotional content or ideas for boosting your online sales, make sure that your strategy matches the tone of the audience on the corresponding platform. Make sure you can tweak the promotions  easily so that it is multi-platform compatible. This reduces your costs and also drives the point to a wide range of customers without you being penalized by the platforms.
Simplify Buy Process Via Social Media:
Customers prefer a quick and easy process for purchase, payments and checkout. Simplify the purchase process through your social media. Once your customers like or share a product, do not always expect them to go through your buying process from scratch by visiting your website. Add a "Buy Now" button and make life simple for them. This way, chances of losing your online sales would be minimal.
Grab Customers Emotions:
The secret to increasing your online sales is tuning your products in line with customers' emotions. Netizens respond well to emotions such as awe, amusement, laughter, and empathy. If you can capture these emotions and engage the audience with your business concept, story telling, and your response to messages or comments, you are more than halfway through increasing your social media sales.
Announce Flash Sales:
Hefty discounts have that magnetic pull to attract customers to buy your products. Surveys have proven that customers tend to buy products online when they find a deal or discount on them, even if they don't need the product.
Ditch the regular strategy of announcing sales during seasons — every online seller does this to promote sales. Instead, grab the attention of your social media users through flash sales valid for one to two days. Create a sense of urgency and stock shortage and entice them into buying now. They would be caught in the fear of missing out (FOMO) mode. At the same time, be ready to handle increased traffic to your website and make arrangements to make shipping and delivery without causing dissatisfaction for the customers.
Show Your Customers You Care:
Let your customers know that you care for them. Establish strong customer support and give assurance to your customers that their grievances are handled well. Word of mouth strategy is key for a business and its sales, especially on social media. Any bad feedback that is left unattended could do more harm to your social identity and thus to the overall business too.
A survey done by Sales Force revealed that 78% of consumers admitted that they have given up an intended transaction just owing to sub-par customer service or lack of timely response. Also, monitor online reviews and feedback on your products as they impact potential customers and play a big role in their decision-making about purchases.
Encourage Customers to Participate:
Involve your customers into your online sales strategy. Encourage them to share their pictures and experiences with your products. Showcase these on your social media and website and let your new users and customers know how happy your old customers are in love with your products and services.
Organize contests and encourage the participation of your customers. Reward actively participating customers with discount coupons, cashback, and other offers. Request your customers to re-share the posts and retweet your messages. Using existing customers on social media is the best way to spread your social media base and reach out to more audiences.
Use popular social media well to promote your business and create greater awareness about the products and services you offer.