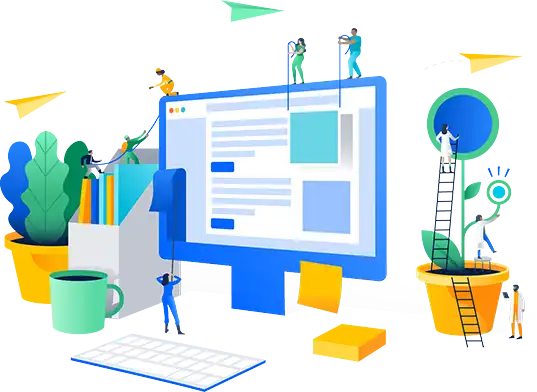 Social Media Short

-form

Vi

deo

C

ontent
The social media landscape is quick to evolve, and businesses have moved just as fast to adapt their content for the most lucrative channels with the widest reach. Since TikTok disrupted the market with short-form videos, other social platforms like Instagram and YouTube have created their own short-form video features, with mixed predictions for performance. ‍However, there are signs that the adoption of short-form content by other platforms has been a huge success.

Besides regular postings which have lower views and short lifespans, b

usiness 

owners 

and marketers are taking advantage of

paid ad 

potential

s

on platforms like

TikTok videos,

YouTube Shorts, and Instagram Reels. This shift in content format has also generated new possibilities for influencers and partnerships

. The

"Influencer Marketing"

services have been increasing

 i

n the past 2 years

. Given the dramatic growth in popularity of YouTube Shorts

now

, 

service requests for

 "YouTube Influencer" 

marketing have gone and are expected to keep rising with no end in sight.



AI

T

ools

Consultation & Integration

 

As businesses became aware of new opportunities to advance through

the publicity surrounding Open

AI

Chat GPT and other AI tools

, since November 2022, 

demands 

for AI-related services 

have

skyrocketed.  ‍Companies are looking for

web 

experts skilled in using specific generative AI tools. As a result, 

demand

for platforms like "Jasper," an AI content generation platform for businesses, exceeded those of typically high-volume

such

 as "

Web Marketing"

 and "

Web Design

." Many companies are exploring ways to integrate AI into their business platforms through AI applications, working with skilled 

web 

developers to build custom AI solutions

for their platforms or websites.

Since the beginning of 

2023

, earnings for Webmasters

 or Web Developers 

offering AI services related to programming 

and technology

 

such as AI app development 

and integrations

were responsible for the majority of revenue for AI services

across the board.



Online store & eCommerce Marketplace Setups
While the full impact of the global economic downturn remains uncertain, there are signs consumers have become more price-conscious and are cutting back on spending. For small business owners and online retailers, this means sharpening their marketing strategy to keep customers shopping, even when wallets are tight. Navigating a challenging market, business owners are looking for

web 

experts to help them tailor their strategies on platforms like Etsy

, Amazon, WooCommerce,

and Shopify. Searches for 

webmasters 

with expertise as strategists and managers on these platforms saw a major uptick, as business owners look for guidance on how to draw in new and retain existing customers

, more sales,

and new customers.